Click to hear Planet Billy Bob's Patrice Gerrior sing the
Billy Bob fan anthem
Crush on You!


6801 Hollywood Blvd., baby!
Rest in peace, Colonel Bruce Hampton Ret.

1947 - 2017
Big News!
Pick Up Your Copy of The Boxmasters' New CD
Tea Surfing!
You can buy it by clicking here!
Check out Michael Buffalo Smith's latest issue of KUDZOO to see his Macon, GA encounter with The Boxmasters as well as his interview with the late Colonel Bruce Hampton.
Billy Bob Want You to Support the Gridiron Heroes!

Ever since he starred in FRIDAY NIGHT LIGHTS, Billy Bob has been an enthusiastic fan of the Gridiron Heroes. Gridiron Heroes Spinal Cord Injury Foundation provides immediate, as well as, long term resources and support to individuals sustaining a catastrophic spinal cord injury through activities associated with high school football.

As part of #BigGive2017, so far, they've raised $2750 from 24 donors. C'mon, Planeteers, we can do better than that!

To donate (pretty please), click here!

To learn more about the Gridiron Heroes, click here!
Billy Bob Thornton Wins His Second Golden Globe!
Best Actor in a Drama TV Series for GOLIATH!

Billy Bob Thornton took home his second Golden Globe Award Sunday night (January 8, 2017) for his performance as washed-up (and we do mean that literally, if you've seen the series' opening credits) attorney Billy McBride in GOLIATH. In a category that included the highly competitive and deserving work of Bob Odenkirk, Liev Schreiber, Matthew Rhys, and Rami Malek, Billy Bob's portrayal of a man squaring off against a military contractor, its high-powered law firm, as well as his own frailties received solid acclaim since GOLIATH premiered its first eight-episode season last October.
Billy Bob also received strong positive response for his acceptance speech, which playfully called out Bob Odenkirk (his fellow castmate from FARGO) over a feud between them dating back to the 1940s (before either actor was born) and acknowledged the untimely death of 23-year-old GOLIATH production assistant Luke Scott, to whom Billy Bob dedicated his win.

"Luke Scott was a kid who was only 23 years old and passed away last year. Luke made me want to come to work," Billy Bob explained to reporters after his win. "He was the guy who, when I got there, I knew that his face was such a joyous face. "He was so happy just to be there and have that job and be around the business he wanted to be around."
Next stop, the Emmys!

Enjoy his acceptance speech!




Return to Top


Food News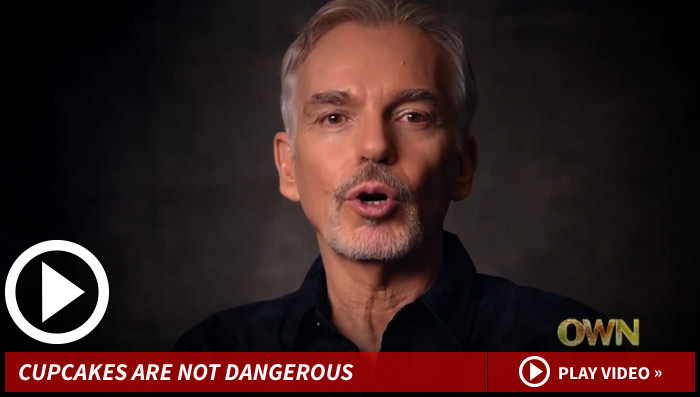 All Things Billy Bob Since August 1, 1998. Yep, that's 19 YEARS!!!!
This site is now old enough to vote!
We'll be even more charismatic and uniquely talented after our redesign!
We Are The Official Billy Bob Thornton Website.

© 2017 by Planet Billy Bob. This page is for entertainment purposes only and is not intended to make a profit. Commentary and eldritch attempts at humor reflect the opinions of the Webmaster Amélie Frank and not the opinions of Billy Bob Thornton or his representatives (who basically turn out the lights and hide whenever she calls).